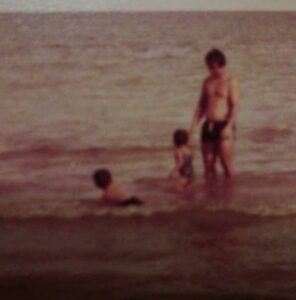 Today, I thought of papa. My mind is showing me all these memories,
The bible tells me that, when we go to heaven, we could be different beings, and we wouldn't have a clue about the incidents we have on earth.
When I got to know this, I was disappointed, but I would like to hug him, and kiss him, and hug him, and call him papa.
But, Not all is lost. I will be patient. We will be friends, I will narrate my life, and how he has treated me.
I will tell him that, he would call me morning and night to tell me he loves me. I would tell him, that he woke me up every morning, and made me breakfast every morning before I go to school. I would tell him, he would wait for me outside the school gate when I had major exams to give me moral support. I will tell him, that he also waits for my yellow school bus every evening, so he could greet me, and walked me home, although its a 200-meter walk to our house. I'll tell him that he is also the person who would wait for my bus returning from kl to jb, to say hi, I saw him waiting, and upon seeing my face, he waved excitedly.
I will tell him about our secrets meals, without mom. I will tell him about our market trips every Sunday morning, I will tell him that we are still buying from the same pork vendor, the same vegetable vendor, the same sundry shop. I still eat from the same curry noodles stall.
I will tell him, what a person I have become since he left. And how I am striving to see him again.
Because I know he is waiting for me at the finishing line, like all the other times he has waited for me.
Papa, I miss you so much. I am waiting to see you. I am waiting to see you.
Life is so hard without you, and I wished you're here.